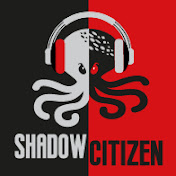 Rachael L. McIntosh@shadowcitizenFollow
Richard Lighthouse
Targeted Justice Advisory Board Member
Mr Lighthouse is a writer, an engineer, and has previously worked for NASA. He holds a Master of Science degree in Mechanical Engineering from Stanford University.
There are elements, very corrupt, in the US Government going to extreme to silence critizize certain elements of the US Government — ther eare three areas of this: Fusion Centers in the US and Europe and Asia organized and harassmeng
whitleblower, dissenters, activist, litigants, and random of normal average citens. It causes suicide and isolation. Its psychologically disturbing. Everyone is being traced, as Snowden revealed, with satalitte microwave beam weapons pointed at the back of your head.
https://odysee.com/@shadowcitizen:d/targetjustice:3
A must hear interview: SOURCE and TargetedJustice.com
TARGETED JUSTICE is a 501(c)(3) non-profit organization committed to exposing and ending the CIA's illegal torture program of U.S. civilians – through public awareness, education, and legal actions. We only advocate for non-violent solutions. It is the internet's most popular website for Targeted Individuals. The site contains the largest collection of legal and technical information for Targeted Individuals.